Experience a real-life adventure game, with mysterious puzzles and brain-teasing clues! In our amazing Escape Rooms, you will have to find clues, break codes, solve puzzles and find the key to your freedom. Using your powers of observation and problem-solving, you and your team will have to work together to escape.
Are you ready for an epic adventure?
Book now »
The rooms
Can you escape in time?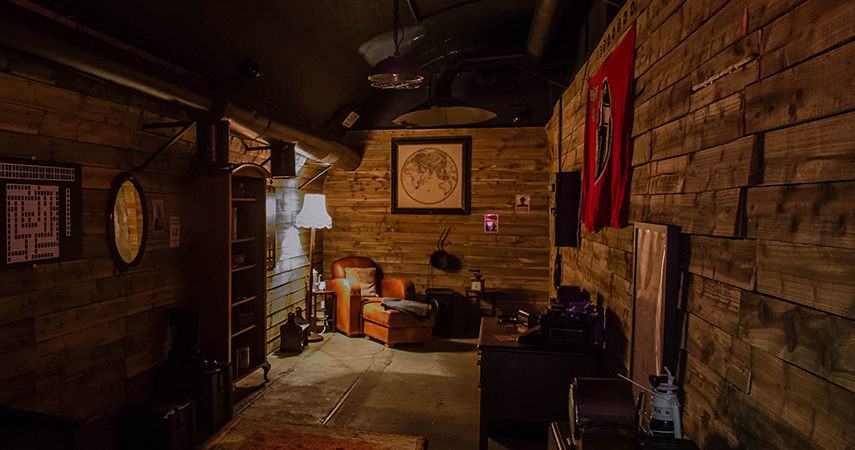 1. Operation Constellation
You and your team of commandos are to land on Jersey and break into the War Tunnels. Your mission, which you will have one hour to execute, is to access the German Commandant's office and find the locations of newly constructed fortifications.
Room Capacity: 10 People (Recommended minimum of 4 people)
Players Age: 10 Yrs +
Duration: 50 Minutes
Difficulty: 6/10
Admission Price: £20.00PP
Time Slots: 10am, 11am, 12pm, 1pm, 2pm, 3pm
Find out more »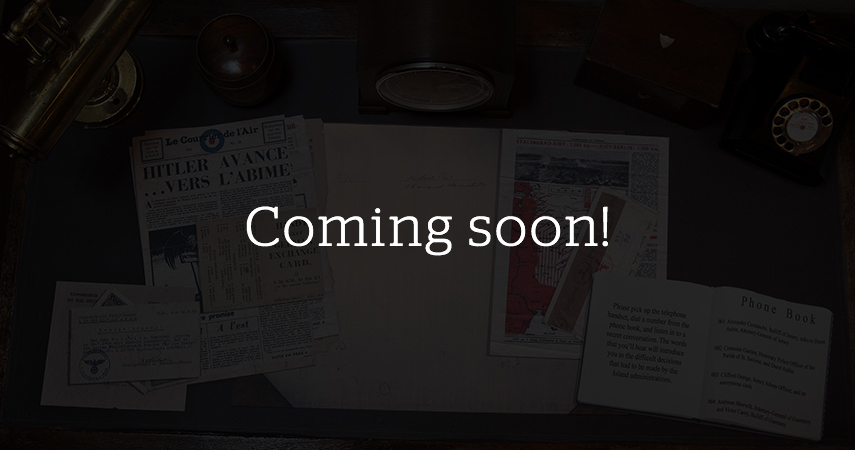 Coming soon
We are currently putting the finishing touches to a second superb escape room at the Jersey War Tunnels, to be opened later in 2021.
This new experience will offer visitors a completely new challenge, and give teams the chance to try and escape from two rooms in one day!
Sign up to our newsletter and follow us on Facebook to find out when the new Escape Room opens.
Special Events
The Escape Room is a fantastic way to celebrate a birthday or special occasion, guaranteed to be a truly memorable experience!
Simply tell us your preferred date and time, and we will arrange to hold a private event just for your group.
Call 01534 860808 or email info@jerseywartunnels.com to book.
Friends & Family
Looking for a fun and unique activity for your friends, family or visitors? Our escape room is an extraordinary interactive adventure that everyone will love!
The clues are tricky, but no special skills or knowledge are required so it's suitable for everyone over the age of 10. 
So don't delay, book today and see if your team has what it takes to escape! 
Call 01534 860808 or email info@jerseywartunnels.com to book.
Team Challenge
The Escape Room is the perfect team building activity. You'll need skills in analysis, communication, organisation, critical thinking, logic and creativity, all executed in a high-pressure environment. It will challenge your strength as a team; everyone must cooperate in order to succeed.
Who will have the kudos of being the fastest to make it out?
Call 01534 860808 or email info@jerseywartunnels.com to book.